About me
Born in Grenoble in 1994, Simon Vaskou starts playing the piano at 4 years old and entered at Regional Radiance Conservatory (CRR) of Grenoble at 6 years old. He follows his musical studies there, until he joined C.E.P.I Pre-professional Initial Teaching Cycle in this same school, in 2010.
In 2013, he left Grenoble for going to specialize in Paris and has been admitted in specialized cycle in Regional Radiance Conservatory (CRR) of Paris. On another hand, he follows his studies of Musicology in Pars-Sorbonne University.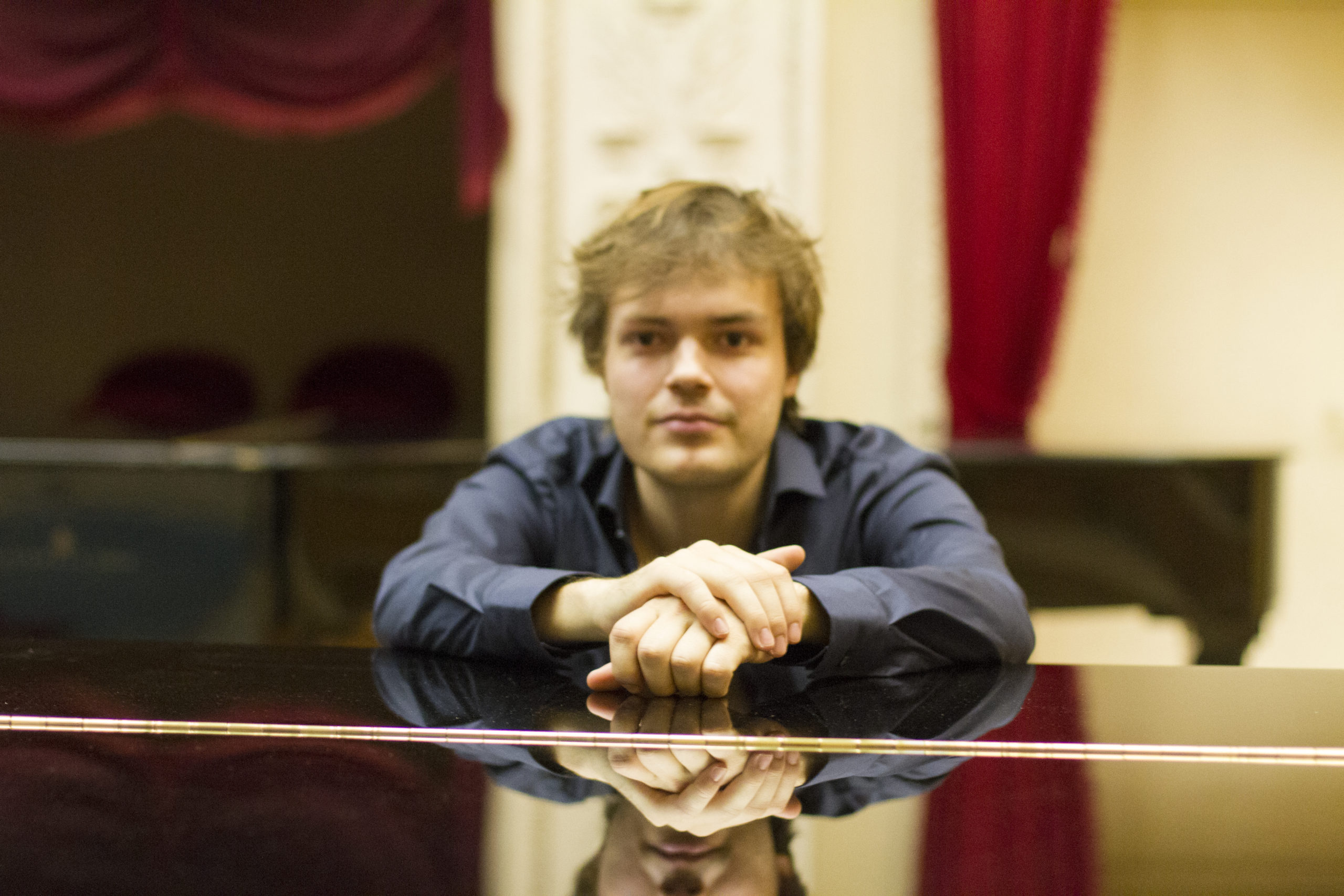 In 2015, he graduated from Regional Radiance Conservatory (CRR) of Paris with his piano prize (DEM), and from Paris-Sorbonne University with his Bachelor of Musicology. Then, he goes to specialize two years more with David Braslawsky and Romano Pallottini teachers in Regional Radiance Conservatory (CRR) of Saint-Maur, before being admitted in ARTS2 – Royal Superior Conservatory based in Mons (Belgium), with teacher J-M Dayez in 2017, in 3rd year of piano Bachelor.
In june, he successfully graduated from this school with a "Bachelor of Arts" with mention.
Then, in september 2018, he entered the Koninklijk Conservatorium Brussel (Royal Conservatory of Brussels) in Master degree with teacher Jan Michiels for 2 years. In june 2020, he graduated his diploma of "Master of Arts" with mention, performing the concerto n°3 of S.Rachmaninov op.30.
He had lessons, met, or participated in « master-class » with a lot of well-known pianists and famous teachers, as Denis Pascal, Florent Boffard, Georges Pludermacher, David Saudubray, Alexandre Tharaud, Kotaro Fukuma, Maria João Pires or Jean-Philippe Collard.
He also takes place in international competitions as Brest in 2016, Liège in 2018 or Antwerpen in 2022.
Meanwhile, he also follows a carrer as a teacher, and graduated with mention in 2022.